Google, often the hub where queries like who is Helena Modrzejewska emerge, released a doodle honouring the 181st birthday of Helena Modrzejewska (also recognized as Helen Modjeska or Helena Modjeska). This renowned Polish actress, frequently searched as Helena Modrzejewska Google, is best remembered for her Shakespearean roles. Better known by her stage name "Madame Modjeska," this particular doodle could only be seen by Google users who resided either in Poland or in the United States.
Helena Modrzejewska's American Dream: A Journey of Artistry and Resilience
Helena Modrzejewska, a name that resonates with the pursuit of artistic passion and the quest for freedom, embarked on a remarkable journey from her homeland to the United States. Born when Poland was under the shadow of the Russian Empire's rule, Modrzejewska's life story weaves together artistry, challenges, and an enduring legacy. This article delves into her voyage from Poland to America, her impactful contributions to the theatre world, and her lasting influence.
The Polish Struggle and Pursuit of Freedom
In an era marked by Russian repression and limitations on Polish identity, Modrzejewska's experiences stood as a testament to resilience. A poignant incident involved schoolchildren presenting her with a floral arrangement bearing the Polish flag's red and white colours. Russian authorities' harsh response, which led to the expulsion of the students and a tragic loss, further fueled her discontent with the oppressive regime. Determined to seek a brighter future, she set her sights on the land of freedom and opportunity: America.
America: A Land of Promise and Aspirations
America, a land that beckoned Polish expatriates, held an allure for Modrzejewska. Inspired by artistic acquaintances already residing in the United States, she envisioned a community of cultured individuals of Polish descent. In 1876, alongside her husband, she journeyed to Anaheim, California, envisioning a life as rancher. Accompanied by close friends from Poland's artistic circles, they aimed to establish themselves in a new world. However, the dream of ranching soon gave way to the reality of the challenges ahead.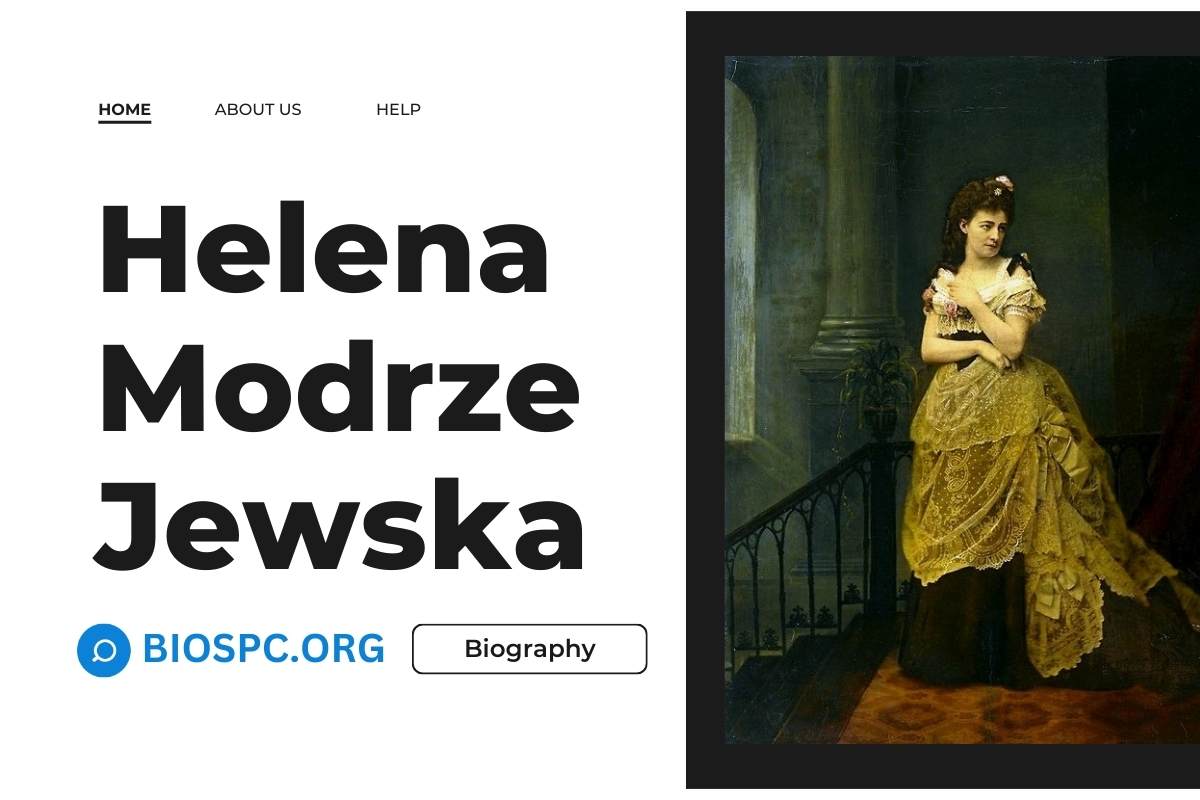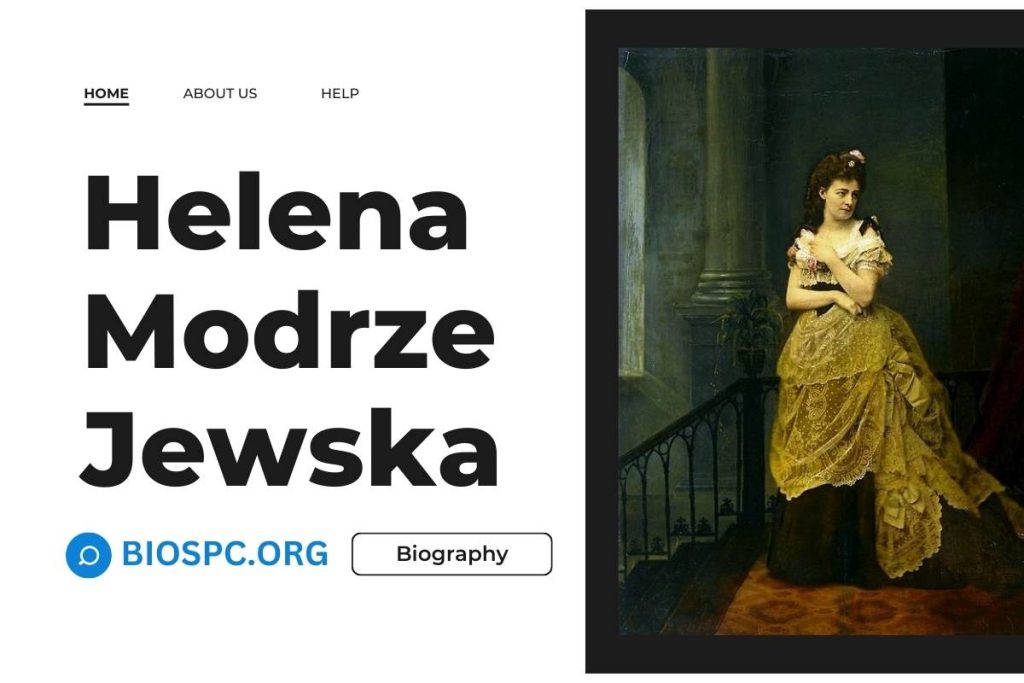 Triumph Amidst Adversity
Pursuing ranching proved to be a formidable challenge for Modrzejewska and her companions. The Polish immigrants, unfamiliar with farming intricacies and hindered by language barriers, were at a crossroads. Modrzejewska's path led her back to the stage as the group dispersed. Little did she know that this return to her artistic roots would yield even greater success, despite her thick accent and less-than-perfect English.
Modjeska's Theatrical Legacy in America
Her debut in America, at the California Theatre in San Francisco in 1877, marked the beginning of Modrzejewska's rise to stardom. Her exceptional performance caught the attention of theatrical agent Harry J. Sargent, leading to opportunities on the East Coast, including her New York debut. A three-year tour of England aimed at improving her English resulted in the introduction of new plays to American audiences. Notably, she presented the first adaptation of a Henrik Ibsen play in America in 1883, contributing to the growth of American theater.
Championing Women's Rights and Triumphing Over Challenges
Modrzejewska's escalating career drew the attention of women's rights movements, culminating in her speech at the 1893 Chicago World's Fair's women's conference. However, her outspoken advocacy came with consequences, as she faced a travel ban to Russian territories. She continued to thrive despite overcoming adversities, even recovering from a stroke in 1897. Undeterred, she decided to revisit her homeland, embarking on a tour of Poland between 1902 and 1903, a poignant farewell to her roots.
A Lasting Legacy
Helena Modrzejewska's remarkable journey concluded on April 8, 1909, in Newport Beach, California, due to complications from Bright's Disease. Her impact on American theater revitalized the performing arts landscape, particularly when cinema had yet to take the stage. Her memory lives on through various monuments and locations in California, such as Modjeska Canyon and Modjeska Peak. Her former residence, Modjeska Canyon's Arden, is a National Historic Landmark, an abode cherished by Shakespeare enthusiasts.
Google's Tribute to a Cultural Icon
In recognition of her profound influence on the performing arts, Google honored Helena Modrzejewska's birthday with a custom doodle. In today's digital age, this tribute holds a significance akin to being immortalized in the form of a statue. Modrzejewska's legacy continues to inspire artists and individuals, a testament to her enduring impact on the realm of theater and the celebration of the human spirit.
Helena modrzejewska's Journey
| Section | Summary |
| --- | --- |
| Introduction | Overview of Helena Modrzejewska's journey from Poland to America and her legacy. |
| The Polish Struggle | Discussion of Russian repression in Poland and Modrzejewska's response to limitations. |
| America's Promise | Exploration of Modrzejewska's pursuit of freedom and opportunities in the US. |
| Triumph Amidst Adversity | Reflection on the challenges faced during her attempt at ranching and her return to theater. |
Modjeska's Theatrical Impact
| Section | Summary |
| --- | --- |
| Modjeska's Theatrical Legacy | Insight into Modrzejewska's rise to fame in American theaters and her significant contributions. |
| Championing Women's Rights | Discussion of her advocacy for women's rights and the consequences she faced. |
| A Lasting Legacy | Overview of her legacy, including her impact on American theater and memorials in California. |
| Google's Tribute to a Cultural Icon | Recognition of Google's commemoration of Modrzejewska's birthday. |
Helena Modjeska: The Versatile Star of Tragedy and Comedy
Unveiling the Talented Performer
Helena Modjeska, an actress synonymous with tragedy and comedy, graced the stage with her remarkable talent. She breathed life into a diverse range of characters, leaving an indelible mark on the world of theater. From Shakespearean tragedies to modern works, Modjeska's repertoire was a tapestry of emotions and storytelling.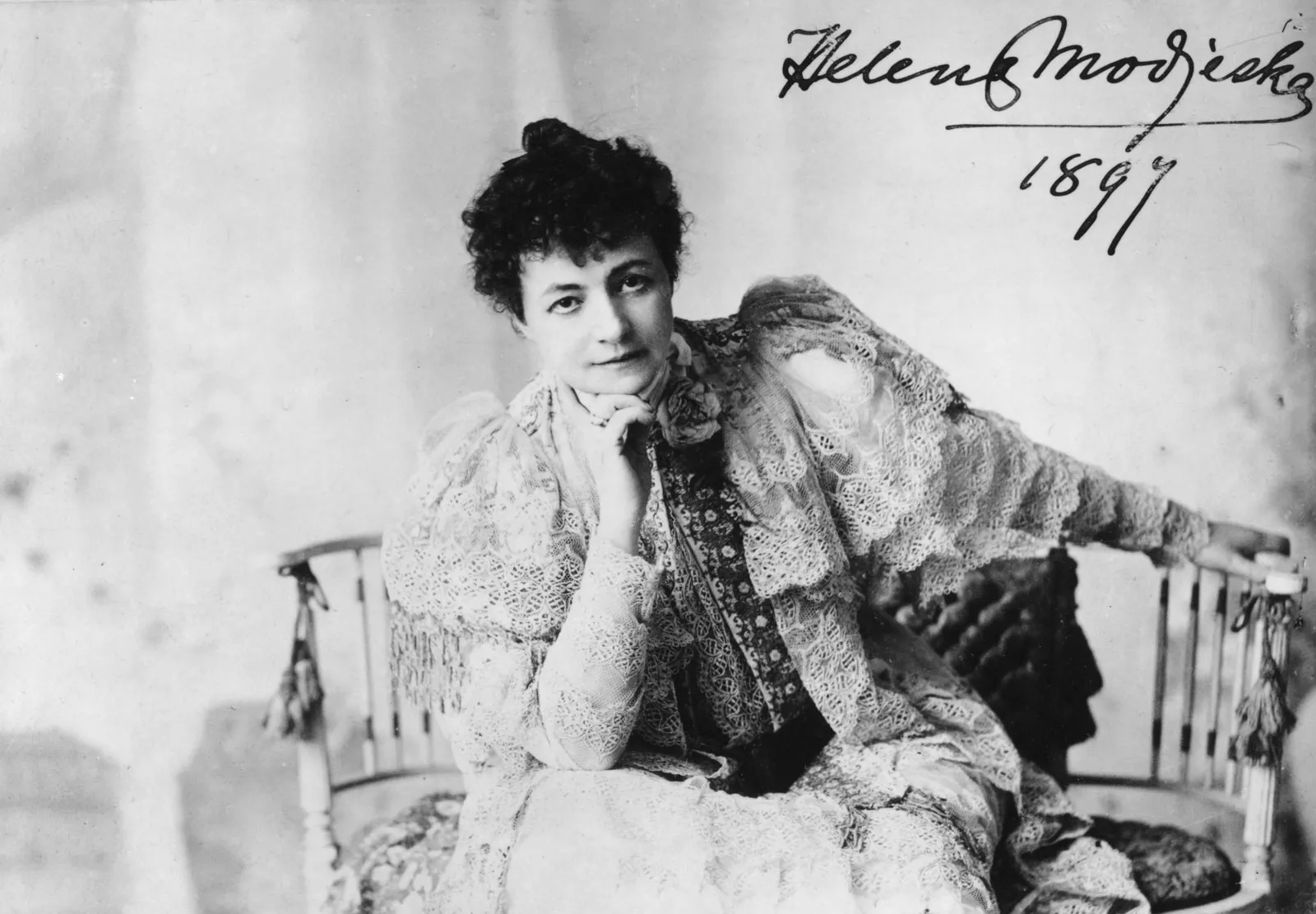 3A Tragic Ensemble
In Shakespeare's realm, Modjeska's artistry truly shone. In Richard III, she embodied iconic roles like Ophelia, Juliet, Desdemona, and Queen Anne. These characters, each laden with their tragedies, found a voice through Modjeska's emotive performances. Stepping into the shoes of Schiller's Princess Eboli and Victor Hugo's Tisbé, she painted a vivid picture of anguish and complexity.
A Journey Through Comedy
Modjeska's versatility wasn't confined to tragedy; she ventured into comedy with equal finesse. Among her favorite comedic roles was Beatrice in Much Ado About Nothing. With impeccable timing and a knack for humor, she effortlessly transformed the stage into a canvas of laughter and joy.
Beyond Tradition: Modern Pieces
Breaking free from tradition, Modjeska embraced modern works by esteemed playwrights like Gabriel Legouvé, both Dumas father and son, Guillaume Augier, Alfred de Musset, Octave Feuillet, and Victorien Sardou. Her adaptability and mastery allowed her to traverse periods and genres, captivating audiences with her portrayal of characters that resonated with contemporary sentiments.
A Californian Interlude
In 1876, Modjeska's journey led her and her husband to California, where they embarked on a new venture – a ranch. However, this foray into a different world proved unsuccessful, leading Modjeska back to the stage, her true calling. Despite her limited grasp of English, she triumphed in an English version of Adrienne Lecouvreur in San Francisco in 1877, a testament to her undeniable talent.
Conquering Continents
Modjeska's artistry transcended borders. While she primarily graced American stages, her prowess was acknowledged internationally. Her presence was felt in London, where she fulfilled her aspiration of performing Shakespeare on an English stage in 1881. The echoes of her performances reverberated across the United Kingdom and beyond.
Chronicles of a Remarkable Life
In 1910, Modjeska penned her autobiographical work "Memories and Impressions of Helena Modjeska", allowing readers to glimpse her journey, experiences, and reflections. Through her words, she opened a window into the world of a dedicated artist who had touched countless hearts and left an enduring legacy.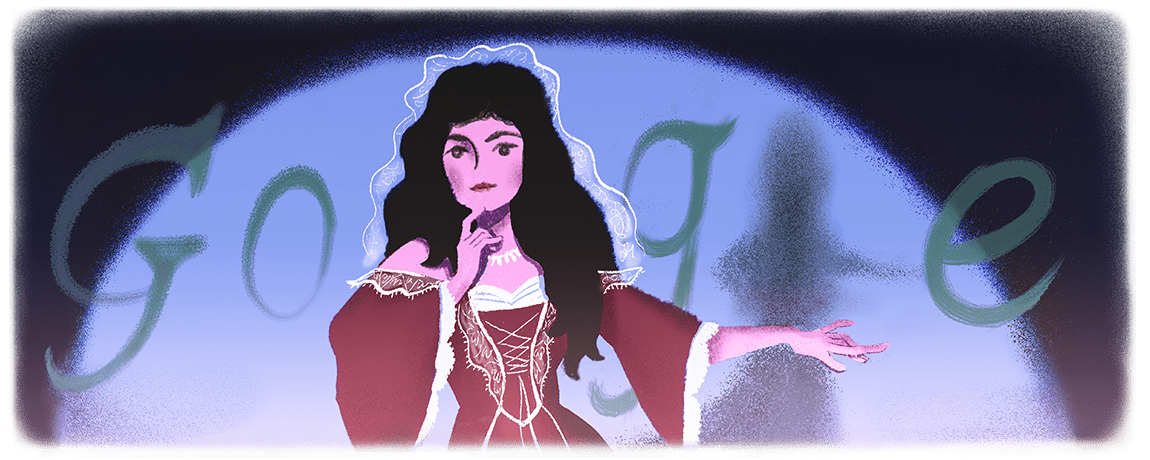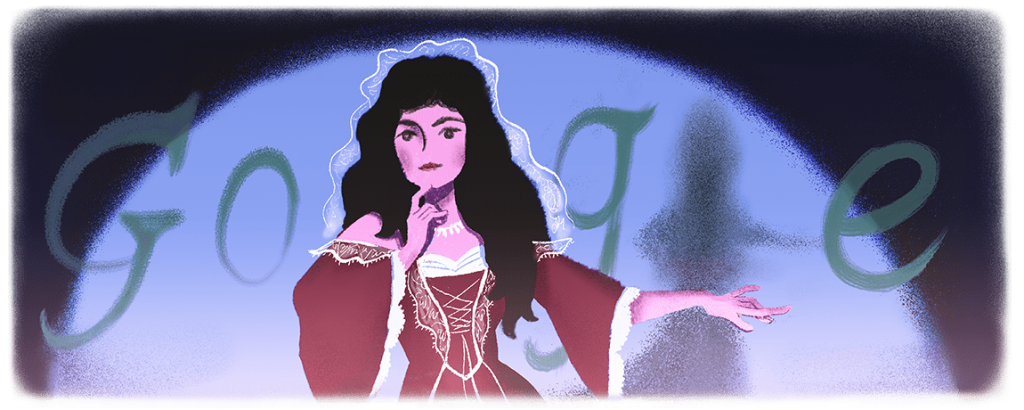 Helena Modjeska's legacy lives on, a testament to her mastery of tragedy and comedy. Her ability to immerse herself in characters from different eras and genres solidifies her position as a theatrical luminary. From the tragic depths to the comedic heights, Modjeska's performances remain etched in the annals of theatre history, reminding us of the power of storytelling and the enduring impact of an exceptional performer.
Theatrical Journey of Helena Modjeska
| Section | Summary |
| --- | --- |
| Unveiling the Talented Performer | Introduction to Helena Modjeska's versatility and influence in theater. |
| A Tragic Ensemble | Exploration of her portrayal of iconic tragic Shakespearean roles. |
| A Journey Through Comedy | Discussion of her comedic prowess, highlighted by her role as Beatrice. |
| Beyond Tradition | Recognition of her proficiency in modern plays by renowned playwrights. |
| A Californian Interlude | Reflection on her venture into ranching and triumphant return to the stage. |
| Conquering Continents | Noting her impact on international stages, including London. |
| Chronicles of a Remarkable Life | Introduction to her autobiographical work and insights into her journey. |
Grace Kelly, known by her full name Grace Patricia Kelly, captivated audiences with her timeless beauty and remarkable talent. Hailing from Philadelphia, Pennsylvania, she rose to prominence as an American actress in both films and television. However, her journey took an unexpected turn when she embraced a new title – Princess Grace of Monaco. This article delves into the life and transformation of Grace Kelly, a woman who graced both Hollywood and royalty.
A Glimpse into Her Early Life
Born in Philadelphia on November 12, 1929, Grace Kelly came from a well-to-do Irish Catholic family. Her father, John B. Kelly, was a celebrated oarsman who had won a gold medal, and her uncle, George Kelly, was a prominent playwright. She received her education in convent and private schools, followed by enrollment at the American Academy of Dramatic Arts in New York City in 1947. Kelly ventured into modelling to support her aspirations, working as a photographer's muse to fund her tuition.
From Broadway to Hollywood
Grace Kelly's journey in the world of entertainment began on Broadway. Her debut occurred in November 1949 when she graced the stage in August Strindberg's The Father. Her performances in summer stock theater paved the way for her transition to television dramas in the early 1950s. In 1951, the silver screen welcomed her with open arms, as she made her big-screen debut in a minor role in Fourteen Hours. However, the following year marked a turning point in her career.
A Star Rises: High Noon and Beyond
The year 1952 proved pivotal for Grace Kelly's career. Her role as Gary Cooper's Quaker wife in the classic film High Noon catapulted her into the spotlight. Her breakthrough performance showcased her undeniable talent, leaving a lasting impression on audiences and critics alike. This marked the beginning of a series of significant roles that showcased her versatility as an actress.
A Royal Romance Unfolds
As Grace Kelly's Hollywood career flourished, fate took an unexpected turn. In 1956, she made a life-altering decision, forsaking her thriving career in exchange for a more regal role. Grace Kelly wed Rainier III, Prince of Monaco, embracing her new title as Princess Grace of Monaco. This union between Hollywood glamour and European royalty captured the world's attention, exemplifying a real-life fairy tale.
A Legacy of Elegance
Though her Hollywood career ended, Princess Grace of Monaco's journey was far from over. Much like how helena modrzejewska google is remembered through digital commemorations, like the Helena Modrzejewska Google doodle, Princess Grace continued to contribute to society through her philanthropic endeavors and her role as a cultural ambassador. The power of legacy, such as that seen in the numerous Helena Modrzejewska Google tributes, serves as a testament to her impact. Tragically, her life was cut short when she passed away on September 14, 1982, in Monte Carlo, Monaco. Searching for icons like her often leads people to Helena Modrzejewska Google remembrances, illustrating the lasting impact of influential figures on society helena modrzejewska google.
Grace Kelly's Enduring Influence
helen modjeska: Grace Kelly's legacy, reminiscent of renowned figures like Helen Modjeska, lives on through her cinematic contributions and her transformation into a beloved member of European royalty. Her stately beauty, coupled with her reserved yet impactful presence, continues to inspire generations. Just as Helen Modjeska left an indelible mark in the world of theater, from her iconic Hollywood performances to her regal reign as Princess, Grace Kelly remains an eternal symbol of grace, elegance helen modjeska, and the transformative power of embracing new chapters helen modjeska. Throughout history, we've seen legends like Helen Modjeska and Grace Kelly who've transcended their professions to become timeless icons helen modjeska.
Who is the opera singer Modjeska?
Helena Modjeska was born in Kraków, Poland, on 12 October 1840. Her birth name was recorded as Jadwiga Benda, but she was later baptized Helena Opid under her godfather's surname. Modjeska's parentage is unclear. Her mother was Józefa (Misel) Benda, the widow of a prosperous Kraków merchant, Szymon Bend.
Why was Helena Modrzejewska important?
Helena Modjeska (or Modrzejewska) became a theatre legend during her lifetime. She was widely esteemed as an outstanding actress and Polish patriot, and her talent was admired. Born on 12 October 1840 in Krakow, Jadwiga Helena Mise was the illegitimate daughter of the wealthy widow Józefa Benda.
Who was the Polish actress Helena Mt?
Helena Modjeska, Modjeska also spelt Modrzejewska, original name Helena Opid, (born Oct. 12, 1840, Kraków, Pol. —died April 9, 1909, Bay Island, Newport Beach, near Los Angeles), Polish-American actress whose repertory included 260 Shakespearean and contemporary roles, some in both Polish and English.