The All Star Tower Defense mode in Roblox has gained immense popularity. Players strategically deploy specific characters to counter waves of increasingly challenging enemies in this mode. Like other anime-inspired games on Roblox, the All Star Tower Defense mode offers an engaging experience. We have the latest ASTD codes 2023 for players seeking bonuses, including the sought-after All Star Tower Defense code or SASTD code. These codes can provide exciting in-game advantages in the All Star Tower mode. Stay ahead in the game by using the active ASTD codes 2023 to enhance your gameplay in Sall Star Tower Defense.
All Star Tower Defense Codes for Free Rewards
In the realm of Roblox gaming, treasures await those who seek them. A complete Roblox game experience often involves a trove of freebies to enhance your journey. The same holds true for All Star Tower Defense, where valuable gems play a pivotal role. We've compiled an up-to-date list of All Star Tower Defense codes, saving you the hassle of scouring Discord for these gems. So, let's delve into the world of ASTD codes and the rewards they bring.
the Power of ASTD Codes
Why bother with ASTD codes? Well, they grant you precious gems that fuel your ability to summon formidable characters for battle. As is customary in gacha-style games, certain characters possess more prowess than others. Let's uncover some of the latest Project Mugetsu codes, Anime Fighting Simulator X codes, Smashing Simulator X codes, and Toilet Tower Defense codes while we're at it.
Current Active ASTD Codes:
TheDrumsOfLiberation2: Redeem for 50 stardust (Must play for 120 minutes after code release before redeeming)
TheDrumsOfLiberation: Redeem for 150 stardust and 2,500 gems
Easy Steps to Redeem ASTD Codes:
Unlocking your ASTD rewards is a breeze. Just follow these simple instructions:
Launch All Star Tower Defense.
Tap the three-dot 'settings' icon located at the bottom right corner.
Input your valid All Star Tower Defense code into the designated box.
Revel in the rewards that await you!
Sastd Code Expired ASTD Codes:
As time marches on, some codes become obsolete. Here's a list of expired codes:
rolerewardcode
Chainsmoke91
Blamsdefnotlate300kcode
ASTDEggOpenedFinally
newupdcode3
newupdcode2
blamsponge
diablo12
maintenacecode15
sorryforlongdelay
navyxflame170kyoutubereal
thankyoufor5bvisits
delayp
lvlreqny
happyholidays
mbshutdown
world3ishere
ASTDDragonoidBakugan
1millikes
summerwoo2022
owouch
changesjune
ticketupdate
NavyXFlame130kNoLeak
newMayupdate
astd1millikes
allstarspring
ultramove
congratulations2kingluffy300ksubscribersonyoutube300k
superwoop
1mgroupmembers
themadao
ASTDDevs
world2ishere
world2comingsoon
astdx2022
winterbreakwhen
KingLuffyFan200k
SUBTOBLAMSPOT100kBOA
december2021
eatlotsonthanksgiving
thecityofangels
novemberupdate
igot2look
100ksubnavyxflame
starshipway
NavyxFlame80Ksubs
anniversaryastd
fruit100k
robloxyay
happyhalloween2021
4partyrocking
longwait
wowshutdown
goldgemgold
NavyxFlameYT60K
thursdayfun
tacotuesday
2bcodeswagmodeblazeit
shutdownagaincode21
nooshutdown
septemberupdate21
specialkingluffy100k
illbewatchingyou
gamebreakingvisits101
nowherescoredeal
minishutdown
theotheronecode
mrworldwide
morecodeforyouxd
codeofprisma
codeoflight
listentothemusic132
howareyoutodaymyfriendo
NAVYXFLAME4CODE
fruitysubmore
4thofjulyupdate
lesgolesgoyuuh
supertime
biggerthanlife1
fruitgame
600klikes
updatejune2021
fruit
2021memorialday2021x
Update53021
lovetobrazil
addnewunitstobannerfix
diamondnowina
ohmahgawdskill
yellowsix
tysmfor1mfavorite
smoothcriminal2
jahajha
quickshut
shotofmemories
lieawake
freedom
likeapartyonthelist
helloworld2021
1bvisit1b
eastercoda21
1billionvisit21drip
somemorenewcoode
hchgaming
isitthenewerayet
handsoftime
gameon2021
lovetofightastd
thisisthenewestcode
subinferman
subtome
incredibledayum
rainmen
pert
epicnew
updatebelike
likethegamepog2021
bigtim
lateupdatendat
700mil
codecodeyayhooray
omgdiscordpopoff
bigbangrah
mytimerchamber
liketo320k
rwarhappynewyear2k21
Stay Ahead of the Game sall star tower defense:
All Star Tower Defense codes are gifts from the game's developers, often released after updates or milestones. These codes can net you gems that are invaluable in your game journey. Keeping an eye on our comprehensive list ensures you never miss out on any rewards sall star tower defense.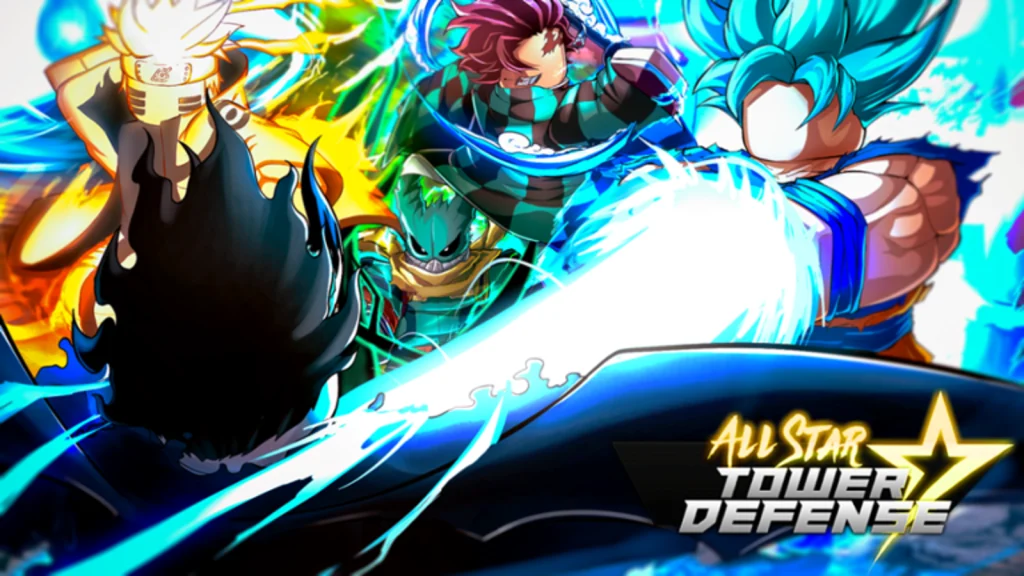 Unwrapping the Magic of All Star Tower Defense Code Redemption
All Star Tower Defense presents a world of excitement and strategy, and what better way to enhance your journey than with redeemable codes? Embarking on this virtual adventure becomes even more exhilarating when you uncover the secrets of code redemption. Let's dive into the process of redeeming All Star Tower Defense codes and explore the gems that await you.
Redeeming All Star Tower Defense Codes: A Seamless Guide
If you're eager to unlock the treasures that codes offer, here's how you can do it effortlessly:
Launch sastd code and navigate to the game's interface.
You'll spot a cog icon in the bottom-right corner of your screen. Click on this icon to open up the settings.
Once you're in the settings menu, you'll find the coveted "Enter Code" box. This is where the magic happens.
Now comes the thrilling part. Type in the codes you have, one after the other. Each code holds the promise of unique rewards.
After you've inputted all the codes, hit the cog icon again to finalize the process sastd code.
A Bountiful Harvest of Rewards: Active Codes
Your dedication to code redemption will be handsomely rewarded with gems and goodies. Let's take a glimpse at some of the active codes that are currently lighting up the sastd code community:
1. TheDrumsOfLiberation2
Reward: 50x stardust
Requirements: Play for 2 hours after the code release
2. TheDrumsOfLiberation
Reward: 2500x gems and 150x stardust
Requirements: Reach Level 40
3. 6billionvists
Reward: 2500x Gems, 200x Stardust, 1x July 4th Code Unit "Ganyu"
4. july4threalupdate
Reward: 2000x Gems, 150x Stardust, 1x July 4th Code Unit "Ganyu" (Level 40+)
5. abouttimesnowrbx2023
6. NavyXFlameOtherCode
Reward: 50 stardust
Requirements: Play for 1 hour after the code release
7. sorryfordelayupdate2
Reward: 200 stardust & 2000 Gems
Requirements: Play for 1 hour after the code release
8. navyxflamelate200kcodeomg
Reward: 100 stardust
Requirements: Reach Level 70
9. happylatemothersda… (Continued)
A World of Possibilities: Embark on Your Adventure
With these codes in your arsenal, your journey through sastd code takes on a new dimension. The code redemption process adds an exciting discovery layer to your gaming experience. As you redeem these codes, you're collecting rewards and becoming a part of a vibrant community that shares in the joy of these virtual treasures. Let the codes guide you to greater heights as you strategize, collect, and conquer in astd codes 2023.
Final Words:
A thriving Roblox experience revolves around the balance of skill, strategy, and rewards. All Star Tower Defense codes add an exciting layer to the gameplay, providing you with the gems needed to summon powerful characters. Stay engaged with the game's updates and codes, and seize the opportunity to enhance your gameplay with these valuable rewards.
What is the Stardust code for ASTD?
New All Star Tower Defense codes

TheDrumsOfLiberation2 – 50 stardust, you must play 120 minutes after the code releases before you can redeem (new!) TheDrumsOfLiberation – 150 stardust and 2,500 gems (new!)
Is there a 7-star unit in astd?
Overview. Koku (Ultimate Reflex) is a 7-star Circle AoE/Full AoE type unit that is based off Ultra Instinct Goku from Dragon Ball Super. He can only be obtained by evolving Super God Koku and this unit has a huge requirement so it is recommended to save as much gems and coins as possible astd codes 2023.
How do you get Vegeta 7-star in ASTD?
Vegu Blue Evolved is a 7-star unit based on Super Saiyan Blue Evolved Vegeta from Dragon Ball Super. He is only obtainable via evolving Vegu (Mind II)